Gate One Marketing International, Inc is an International Marketing Services Company.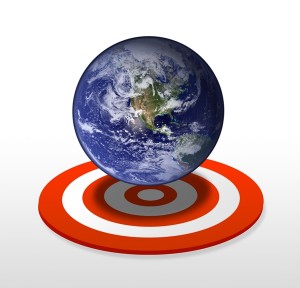 We are focused on assisting businesses with their Sales and Marketing Campaigns, whether it is Traditional Marketing, Internet Marketing, or just Sales and Business Development Consulting. Our services include everything from writing a complete start-up business plan, Website Development and SEO to Internet Marketing Training Courses.
We can help your business in any phase, from Start-up to existing Small Businesses and especially High Tech Start-ups Worldwide! Just to note: High Tech Start-ups can have problems conveying their message and we can help!
The major problem is they hire Website Developers who do not understand their business, our staff has experience in Semiconductors, System Simulation and Modeling, Aerospace/Defense Systems, Data Acquisition and Control Systems, and Automated Test Equipment for Department of Defense.
Even if you are not a High Tech company, we can help; having written custom business plans as well as developing their Websites for a number of companies, from Country Clubs to International Artists. We offer an insight that can be invaluable for your business.
Contact us and if we can't help, we will tell you straight up! Try that with most other companies. We work with you and for you to make you successful! Your success is our success!
For our friends who are new to Internet Marketing, we can help you with our Internet Training and Recommendations on the best MLM programs to join! We have seen the best and we can help you decide before you spend the money only to learn you have been taken! Feel free to contact us, we will happily give you our recommendations.
Contact us for a Free Consultation to Discuss your Requirements!
We have branches in the USA and Europe
The American Office: +1-407-216-9075

8010 Presidents Dr. #327, Orlando, FL 32809
M-F 9:00am – 5:00pm – Sat 10:00am – 4:00pm EST
William B. Weeks Jr. – william@gate1marketing.com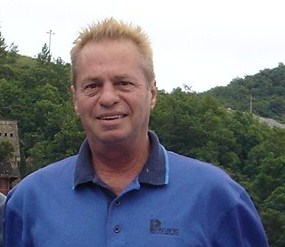 William grew up in Jacksonville, Florida and majored in Electrical Engineering at the University of Florida. The last 25 years he has been in Sales and Business Development for various Silicon Valley and European High Tech companies in both the Modeling and Simulation environments and the Aerospace/Defense Industry.
William has been an entrepreneur for 20 years having founded a High Tech company called TransModeling Inc. which was a Semiconductor Modeling and Simulation company where he was on the Board of Directors and Vice-President of Sales and Marketing. He was also Vice President  of Worldwide Sales for Emulation and Verification Engineering EVE, SA. where he was instrumental in the acquisition of  $12M in Venture Capitol.
In addition, he has directed International Sales and Marketing for Pacific Instruments and EADS NA Test and Services in the Aerospace/Defense Sector. He now specializes full time in Internet Marketing, Business Development, and Social Media Marketing Management. William is now President and CEO of Gate One Marketing International, Inc,
William has written over 600 articles on Search Engine Optimization and has an Expert status on Ezine.com.
Specialties
Video Marketing
Pay Per Click Marketing
Sales, Marketing, and Business Development
Seminar Presentations
Personal Coaching
Web Site Development and SEO
Social Media Management
Press Releases
Sales and Business Development Plans
Customer Relationship Management
The Swedish Office: +46-70-207-2008

Per-Erik Olsen – pererik@gate1marketing.com
Per-Erik lives in a beautiful mountain village in Northern Sweden. He started his career with two decades inside the Swedish Space Industry. Initially as a Ground Control Engineer and Project Manager, later moving towards Business Development based on Space Technology spin-offs.
After starting up two successful Web shops, he came across Internet Marketing and decided that this was the new path for his future occupation. His technical background combined with a strong entrepreneurship, has been proven successful, and he is now working full time with helping companies and individuals to build a strong online presence and lasting results. Per-Erik is an expert at Website development and SEO. Per-Erik is Vice President and CTO of Gate One Marketing International, Inc.
Specialties are
Video Marketing
Pay Per Click Marketing
Social Media Marketing
Autoresponders
Personal Development
Email Marketing
Web Site Development
Visit him at: http://PerErikOlsen.com